Thank You
To all the people who have made this project possible

A big thank you is due to North Devon District Council which gave The Pilton Story grants totalling £7,000. This was made up of £6,000 from its Public Open Space Contributions received from developers and £1,000 from Community Councillor grants by Councillors Mair Manuel and Brian Greenslade. Without doubt this has enabled the project to go ahead in 2011-12 rather than be delayed for several years more.



Thank you also to Barnstaple Town Council which gave a grant of £500 which was used in the refurbishment work to restore the 16th Century Room including the frieze which may be Tudor.


Thank you to Alison Mills, North Devon Museum Service, Barnstaple, for encouragement and advice.
Thanks to the Pilton Church Hall Committee which underwrote the £1,500 of additional costs over and above the grants and donations received.



Thanks to Barnstaple Auction Rooms who donated and delivered a desk - not an easy task despite the short distant because the stairs are so very steep and the doorway to The Pilton Story office is so very narrow.


Thanks also to Shaun and Abigail Winfield who donated a splendid office chair to go with the desk and give our volunteers uploading and editing archive material somewhere comfortable to sit. We are also grateful for permission to use a couple of Shaun's brilliant collection of Pilton postcards.
Thanks to Richard Stevens who donated a table which allows us to have meetings and talk to members of the Pilton community about their experiences, also in comfort.
Thanks are also due to Martin Haddrill who donated £320, half the proceeds of the sale of the 2012 Pilton Calendar he produced and sold.
Thanks to Ian Sherman and Andrew Jenkins for advice on the website and database design and computer specifications.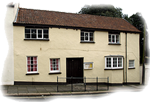 Thanks to all the Volunteers on the Church Hall Committee and Pilton Story Sub-committee, particularly those who were able to help clear and decorate the room and create a brilliant environment in which to base The Pilton Story. They know who they are.



And thanks to all those who worked to deliver the project so successfully:
Plasterer: Paul Grand-Scrutton
Conservator: Richard Jaeschke
Electrician: Barry Lane
Floorer: Steve 'Lobby' Laramy
Hall Maintenance Man: Dave Cole
Project Manager: Martin Haddrill
And thanks, in anticipation, to The People of Pilton who we hope will now come forward with their stories to fill our archive with the story of this amazing place.
© 2018 The Pilton Story.
Website & Database Design by WillcoxMedia.net