A new charitable trust has been created for the Pilton community – PILTON GREEN MAN CIO* (Registered Charity Number 1170742).  Its simplified aims are:
'to promote good citizenship and advance charitable purposes in the arts, history and other areas for the benefit of the people of Pilton, funded through the annual Green Man Day'.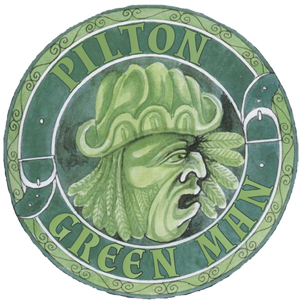 It has already supported the Pilton Panto, to help re-establish this event in the Church Hall with Aladdin in 2016 and Dick Whittington in 2017, and it has made a significant contribution to The Pilton Story.  Individuals and community groups are invited to apply for funding for projects from the £6,000 accumulated profit of recent Green Man Days.  Initial ideas include creating a community allotment and organising volunteers to combat loneliness and isolation in all ages.
The eight trustees are Richard Stevens (Chair), Marc Brayley (Treasurer), Susan O'Grady, Siobhan Roissetter, Warwick Neighbour, Liz Davies, Louise Thomas and Martin Haddrill.
*CIO means Charitable Incorporated Organisation, which is a simple form of trust.
For more details please visit www.piltonfestival.co.uk.